Our Leaders' conference is a real highlight of the Vineyard calendar; a time where we gather as leaders in Vineyard churches, to worship together, minister to one another, catch up over food and drink, seek God and spend time in his presence.
This year our theme is 'Freedom', as we pursue the Freedom that only Jesus can offer, whilst in turn helping bring Freedom to our cities
Speakers
Speakers so far confirmed include Jon Tyson, Mike Pilavachi, John and Debby Wright.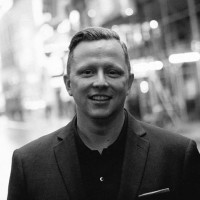 Jon Tyson
Jon Tyson is a Pastor and Church Planter in New York City. Originally from Adelaide Australia, Jon moved to the United States twenty years ago with a passion to seek and cultivate renewal in the Western Church. He has had extensive experience in the area of city center church planting, and is passionate about integrating deep theology with the power of the Holy Spirit. He is the author of Sacred Roots, A Creative Minority and the forthcoming book, The Burden is Light. Jon lives in the Hell's Kitchen neighborhood of Manhattan with his wife and two children. He serves as the Lead Pastor of Church of the City New York.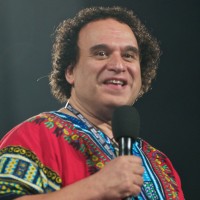 Mike Pilavachi
Mike Pilavachi heads up Soul Survivor ministries (a charity that aims to equip young people to live their lives for Jesus) as well as pastoring the associated church – Soul Survivor Watford. Mike speaks at conferences around the world, trying to make people laugh and point them towards Jesus at the same time. He has written a number of books the latest of which is called Everyday Supernatural.
In his spare time, he loves to cooking, watching West Wing and tending his grape vines!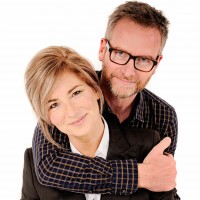 John and Debby Wright
John & Debby are the National Directors of the Vineyard movement and have been serving together in pastoral ministry since 1990. John initially trained and worked for a number of years as a jeweller before studying at London Bible College. Debby lived in Chile until she was 13 and later moved to Nottingham to train as a dancer and artist.
They first got involved with the Vineyard movement in 1982 and in 1987 they spent 8 months as interns at Anaheim Vineyard (under John Wimber the leader of the Vineyard Movement in the USA). Following their time at Anaheim they returned to England to help John and Eleanor Mumford start the first UK Vineyard in London. They worked at South West London Vineyard for 9 years before moving back to Nottingham to set up Trent Vineyard.
In September 2015 they became the National Directors of Vineyard Churches UK and Ireland, whilst also continuing to lead Trent Vineyard.